Performance Studies students are trained not only to analyze and make performance, but how to critique, reshape and transform the world through performance
We approach performance from three major perspectives: performance as an object of analysis, as a sense for social/cultural phenomena, and as a research method.
As lens, we approach social phenomena such as legal rituals, the routines of queer nightlife, museum display, political campaigning as performance. Finally, the performance studies scholar studies thought performance: making and developing performance on order to deepen and inform a performance-based research question.
What Performance Studies degree can you get at the School of Communication?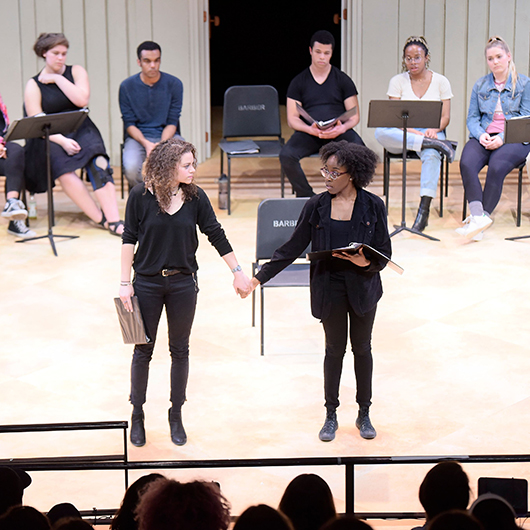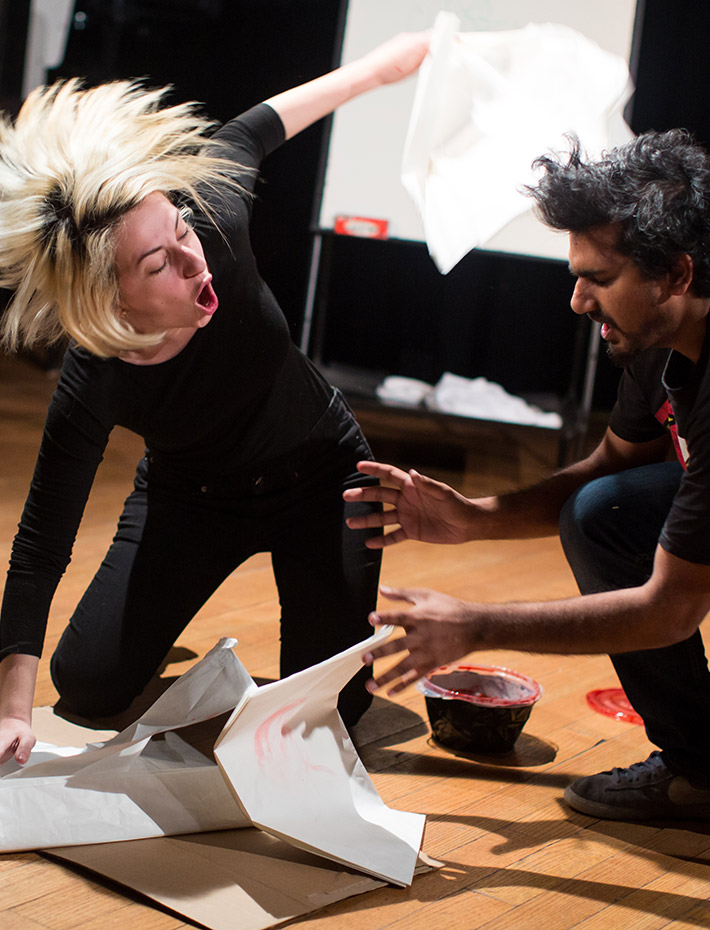 What can you do with a degree in Performance Studies?
Our graduates go on to careers as theater and film artists, actors, directors and producers. They become instructors, faculty members and performance reviewers. Some apply the critical thinking skills to careers in psychology, law, advertising and more.
Student Experience
The performance studies scholar is trained to analyze, historicize, and theorize performance in both the aesthetic (performance art, dance, theater, sound cultures, or visual cultures) and the everyday (the everyday presentation of self, religious or legal ritual, nightlife or activism).
Why Northwestern?
Melissa Lewyn
To Melissa Lewyn, Performance Studies is the "hidden gem of Northwestern." She combined her Performance Studies major with a minor in political science because she plans to use theater to make political change.
Performance Studies Faculty
Our faculty are artists, performers as well as scholars and researchers. Learn more about their areas of expertise, recent work and current classes.
What will you study as a Performance Studies major?
Students majoring in Performance Studies take classes in the department, in Theatre (though typically not the sequence of acting classes), and across the university, in such areas as English, anthropology, history, gender studies, African-American studies, Latin-American Studies, and radio-television-film.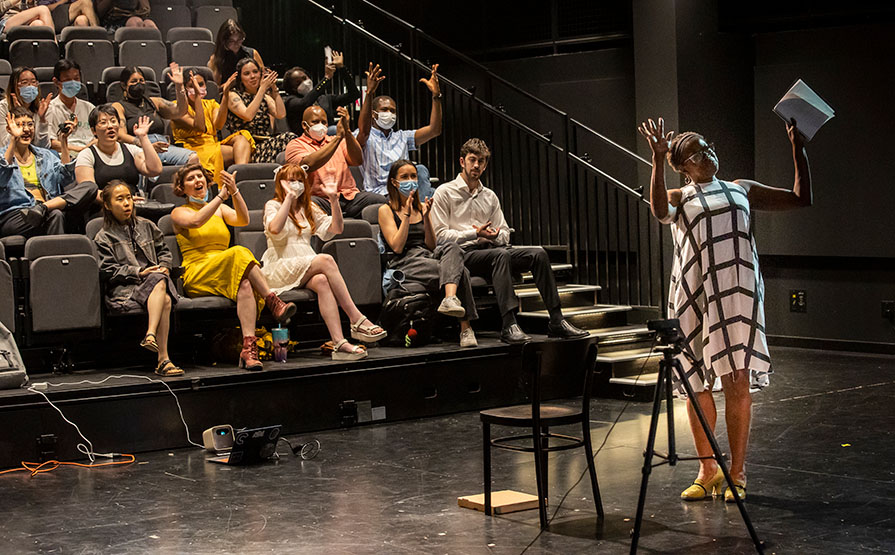 Featured Course
Performances & Race
Students in this undergraduate class explore ways in which race is performed and is performative. Performance works by Black, brown, Asian and indigenous artists will anchor understanding of race and recision. Students will produce multiple performance pieces over the course of the quarter.