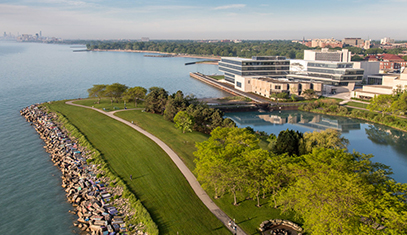 On-Campus Options
Register for a 75-minute walking tour of our beautiful tree-lined the campus with the Office of Undergraduate Admissions.
The School of Communication holds in-person information sessions for prospective undergraduates on Fridays at 3:30 p.m. Register for a session.
Prospective students interested in our Theatre Department can also attend a theatre class, tour the Virginia Wadsworth Wirtz Center for the Performing Arts, or speak with a faculty or staff member about the program. Contact us for specific requests, which we will try to accommodate.