Undergraduate Programs
Radio/Television/Film Major
As an undergraduate in Radio/Television/Film, you'll become fluent in both media production and analysis.
You'll receive hands-on training in creating, editing, and producing innovative media—films, computer animation, soundtracks, and video installations. Student work regularly wins awards in the U.S. and abroad.
You'll examine media cultures around the world and throughout history. You'll study the social, economic, and political dimensions of cinema, television, audio arts, and interactive media.
As you learn, your technical skills, critical skills and social senses will be transformed, preparing you to reinvent the media of the future.
Learn More
Minors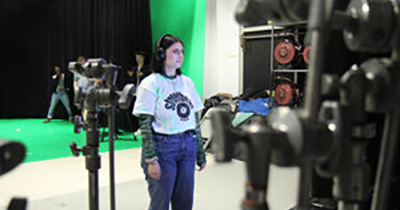 Interdisciplinary coursework in the analysis of traditional and new media.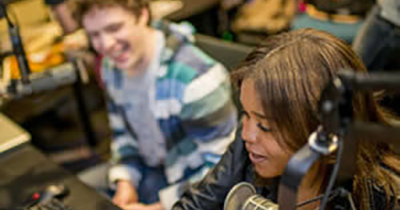 The art and technology of sound design in film and video, new media, theatre, radio and art installations.
Modules
Modules are structured learning experiences built around a series of 4-6 courses that focus on a subject and set of skills.
Modules provide opportunities for students to focus on and master these specific skills, and to demonstrate proficiency through a capstone project – usually a portfolio of polished, professional-quality work. Completing a module is another way to lend focus and meaning to your undergraduate education and to emerge from Northwestern with marketable skills and a professional portfolio. The successful completion of a module could give you an edge when it comes to internships and job applications. As a member of a module, you will have closer access to faculty in your field, and you will join a communication of undergraduate peers that share your interests.