radio/tv/film
The Department of Radio/Television/Film explores the history, theory, and production of media—from cinema to television to sound design to interactive media and emerging technologies.
We value originality, critical analysis, creativity, diversity, and vision in both scholarly research and creative work. Our programs, courses, and research opportunities focus on the history of film, television, sound, and interactive media as well as the critical analysis of media texts, technologies, and cultures.
Our faculty explore the social and cultural impact of media—and use media to convey their own messages to the world. All are dedicated to integrating the theory and the practice of media, participating in interdisciplinary dialogue, and fostering a more inclusive and equitable media culture. This prepares students who are eager to pursue careers in the media industries as writers, directors, producers, and managers who inspire, persuade, and educate their audiences.
What Radio/Television/Film degree can you get at the School of Communication?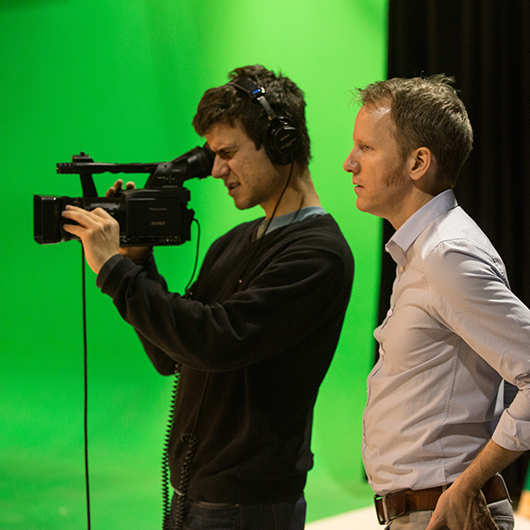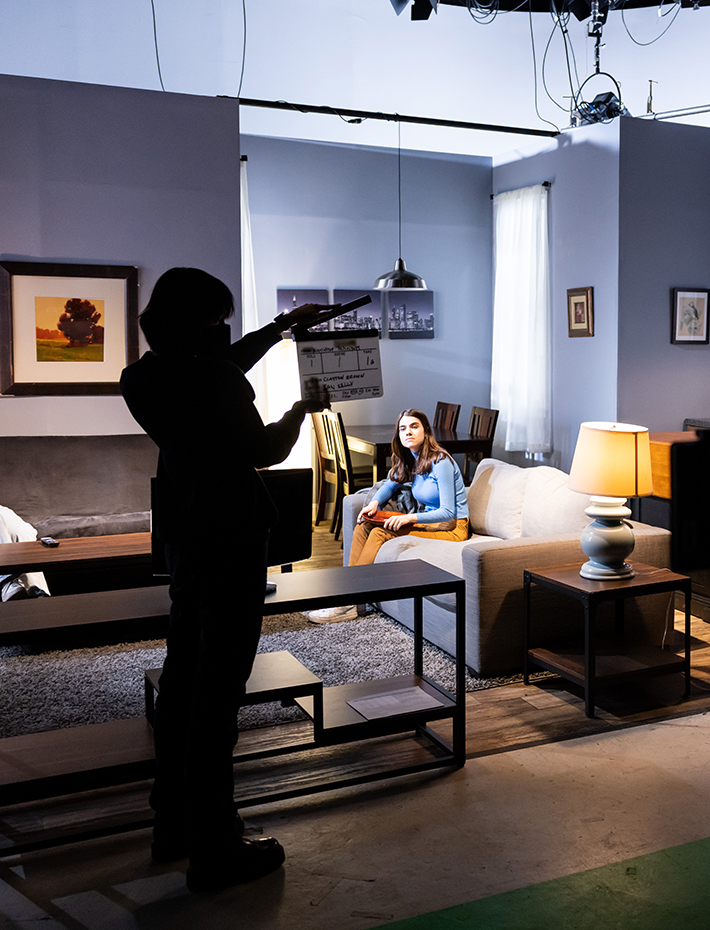 What can you do
 

with a degree in Radio/Television/Film?

Our collaborative, practice-based learning style yields leaders, creators, and collaborators who are reimagining the media arts.

They go into a variety careers in creative production — screenwriting, directing, producing, animation, artist management and more — or choose to deepen their study in graduate work in fields that include film studies, business and law.

More on R/TV/F career paths
Student Experience
Students apply what they learn in coursework to a wide range of co-curricular filmmaking opportunities that allow them to collaborate on new creative works. Northwestern's proximity to Chicago's bustling creative scene, as well as its strong alumni networks in LA and New York, ensure dynamic opportunities for students to build bridges to the professional world.
Why Northwestern? Marisa Ray
The opportunity to pair vocational training in filmmaking with a liberal arts education brought Marisa to Northwestern. She added an English major and Art History minor to her R/TV/F studies. 
Faculty
Our faculty, which includes practicing filmmakers, screenwriters, media artists, and leading cultural theorists, challenge students to hone their original vision and make them conversant with the important ideas and debates of our times.
Coursework in Radio/Television/Film
Our majors become fluent in both media creation and analysis, receiving hands-on training in writing, editing and producing innovative media—films, computer animation, soundtracks, video installations and more. Students examine media cultures around the world and throughout history, considering the social, economic and political dimensions of cinema, television, audio arts and interactive media.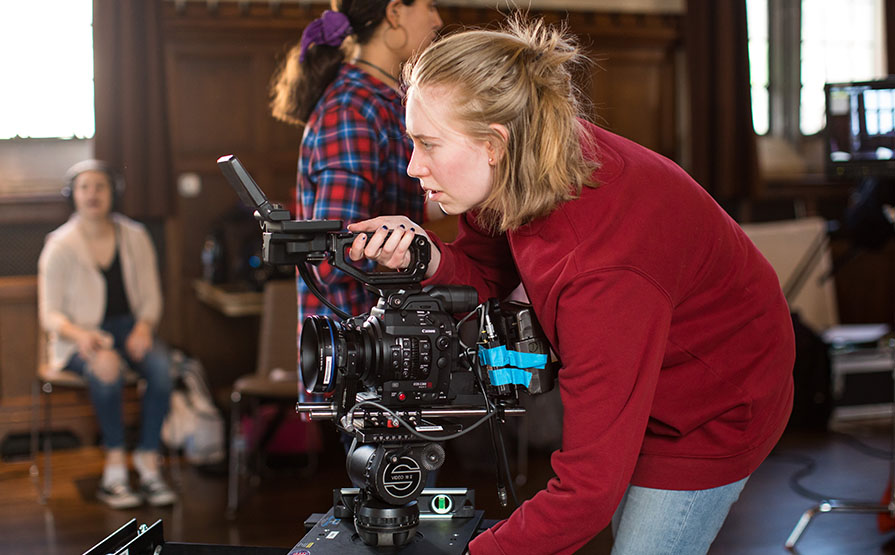 Featured Course
Cinematography – Film
In this hands-on production course, students have the increasingly rare opportunity to shoot 16mm film. Learn the techniques, aesthetics, and technologies of lighting and camera skills, including the fundamentals of lenses, exposure, light, and on-set procedures. Camera placement and movement and fundamentals of coverage are explored in studio and through study of selected works. Work together on short projects as you develop your personal visual style.