Undergraduate Programs
Major and Minor
The Department of Performance Studies offers two undergraduate program options.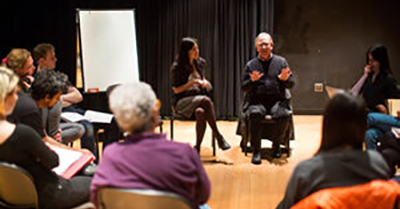 Students in this major immerse themselves in the study and creation of text-based and cultural performances.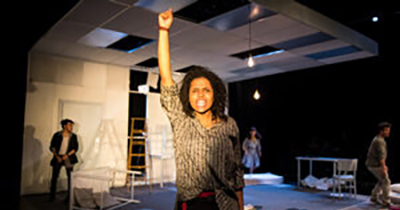 Students pursue performance theories, methodologies and techniques to develop artistic and/or scholarly work in other primary disciplines across the University.
Modules
Students in the Performance Studies department can also take advantage of the following modules. These are focused plans of study include formal coursework, co-curricular activities, and pre-professional experiences, and culminate in the creation of a capstone project.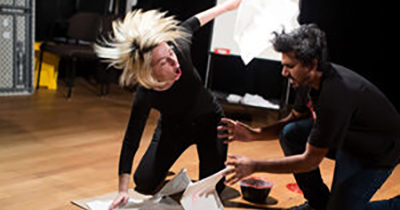 This module explores how modes of performance inspire and generate activism toward human rights.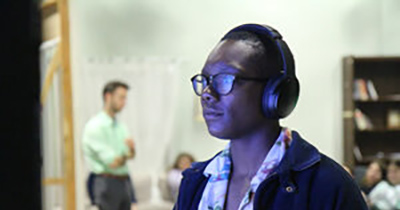 This module explores sound as cultural expression, creative practice, and a key component in the study of performance as communication.
Coursework
Performance Studies is an interdisciplinary field developed at the intersection of oral interpretation, literary adaptation, theater, anthropology, aesthetic theory and speech-act theory.
Courses explore the roles performance and performativity play in the constitution of social realities including race, sexuality, gender, nation and ability, drawing heavily upon the traditions of black studies, Latinx studies, Asian American studies, Indigenous studies, queer theory and feminist theory, while learning a range of methods for approaching performance, including performance ethnography, archival inquiry and performance theory.