Alumna Judy Belk to Share Remarks With SoC Class of 2022
Alumna Judy Belk to Share Remarks With SoC Class of 2022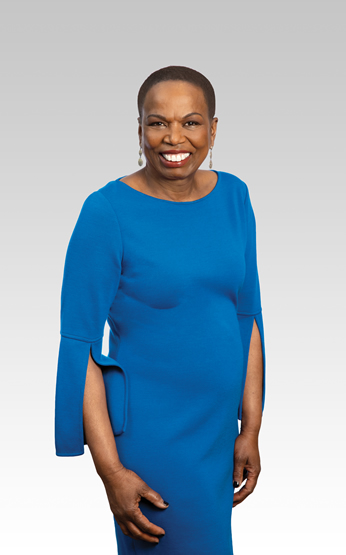 The School of Communication is pleased to announce that alumna Judy Belk (C75) will deliver remarks at the SoC convocation ceremony on June 13, 2022 at 5 p.m. at Welsh-Ryan Arena.
Belk is the president and CEO of the California Wellness Foundation, which awards nearly $43 million in annual grants and program-related investments that promote health equity, justice, and advocacy for Californians whose well-being is often determined by their race, income, immigration status, or where they live.
During Belk's tenure, Cal Wellness has been a leader in violence prevention as a public health issue and funding gun-violence prevention efforts. Belk is a regular contributor to major news outlets on matters of organizational ethics and race and was inducted into Virginia's Alexandria African American Hall of Fame.
Prior to joining Cal Wellness in 2014, Belk served as senior vice president of Rockefeller Philanthropy Advisors, a global nonprofit founded by the Rockefeller Family; and as vice president of global public affairs at Levi Strauss & Co. Under her leadership, the company won the first Ron Brown Award for Outstanding Corporate Social Responsibility for its fight against institutional racism. She was a 2020 recipient of the prestigious Northwestern Alumni Medal.
"Judy Belk is an inspirational force for good and a fantastic role model for our graduates as they begin their professional journeys," says E. Patrick Johnson, dean of the School of Communication. "Her work is a testament to the uplifting power of good leadership, and a reminder to center justice, equality, and empathy in every path we take. I am honored she will be sharing her thoughts with the SoC Class of 2022."