Imagine U Partners with the National Theatre in Washington, D.C. for Special Virtual Children's Series
Imagine U Partners with the National Theatre in Washington, D.C. for Special Virtual Children's Series
Imagine U, which for the last decade has staged interactive children's productions at the Virginia Wadsworth Wirtz Center for the Performing Arts, will partner with The National Theatre in Washington, D.C., to provide a series of original children's online programming this winter.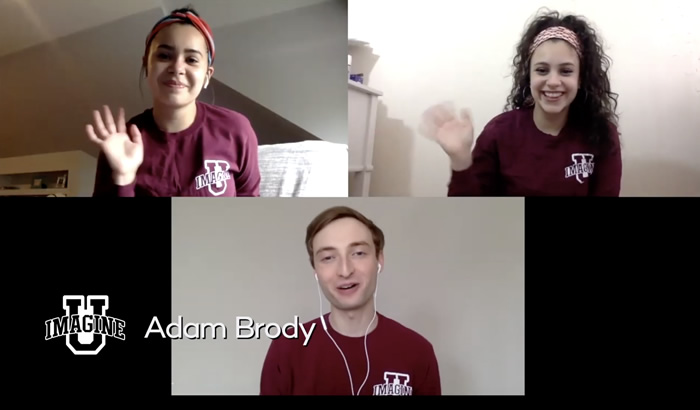 The new series, a virtual edition of Saturday Morning Live! At the National Theatre, the beloved mainstay of The National Theatre's family programming, will kick off in January and feature three episodes created by Imagine U, including original songs, stories, and movement by a diverse cast of Northwestern alumni and an MFA candidate in the directing program.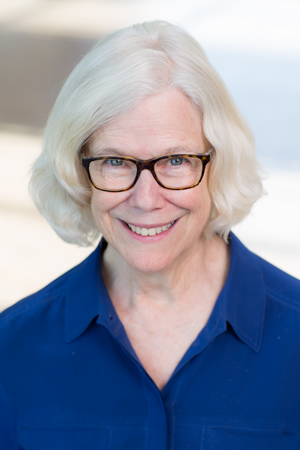 "It's such an exciting partnership for us," says Lynn Kelso, theatre lecturer and the founder of Imagine U. "It's such a perfect platform for us to work with."
The series will be called "Life Now," and each of the three episodes will explore the monumental ways in which our lives have changed since the first Covid-19 surge last spring.
"Our goal is to present engaging programs working with artists to develop performances that will help young people and their parents as they attempt to negotiate these unusual times," says David Kitto, the National Theatre's executive director. "The programs are designed for children ages four to 10, and they give children and even adults strategies on how to cope. We aim to create substantive, meaningful programing that will entertain and soothe our audiences."
He adds: "We're so proud to be associated with the amazing programming at Northwestern. It's wonderful to collaborate and produce excellent programs for our community."
The National Theatre, which has been in operation since 1835, has offered The Saturday Morning Live! series for children for four decades. Like many theatres across the nation, its staff is working to find creative ways to remain engaged with audiences.
"Saturday Morning Live! is really the National's flagship program," Kitto says. "I've had audience members tell me about how Saturday Morning Live influenced their lives, about how it encouraged them to actively attend live theatre performances."
The fact that they're delivering content virtually, he hopes, will expand their reach even more. The theater is located a stone's throw from the White House on Pennsylvania Avenue.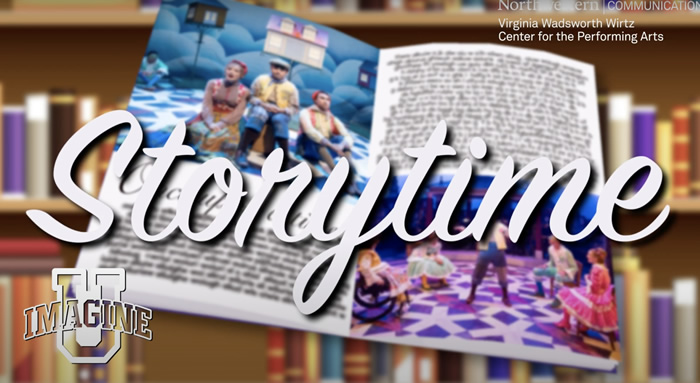 Imagine U, though, is no stranger to the virtual space. Last spring it launched "Imagine U Storytime," in which Northwestern theatre students, faculty, and alumni share weekly stories for young audiences online. The fall series began September 20 and ran through December 6.
"What's really been interesting about this pandemic is we're looking at stories again—looking at the basis of why we do what we do," Kelso says. "It's great to give what we do new life. In a way, this series is a perfect example. It's a new way of working. We are excited to offer the gift of story to our families in this most challenging of times. Our children are the most open and joyful of audiences."
At a time when parents are stretched thin, having a trove of good online content that can inspire wonder and imagination is a boon to weary families.
"We're potentially reaching people who can't get to a theatre physically or financially," Kelso adds. "That's the thing I do love about this—we are making these programs available to everyone."
The Saturday Morning Live! online series, which also features other collaborators, began October 10, with Paige and Friends! featuring Paige Hernandez, and her favorite artistic collaborators from her company, B-Fly Entertainment.
Imagine U Storytime will be featured on Saturday Morning Live! on January 16, 30, and February 13.  The performances will broadcast first on Facebook Live at 9:30 a.m., Eastern Standard Time, and will be available afterward on The National Theatre's YouTube Channel. Saturday Morning Live! At the National is made possible by the generous support of The J. Willard and Alice S. Marriott Foundation, Inc., and Marriott International, Inc.
Imagine U Storytime's content is available on the Wirtz YouTube channel.