Tommy Rapley
Assistant Professor of Instruction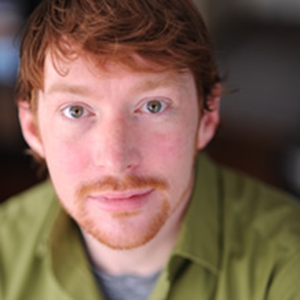 Tommy Rapley is a nationally renowned theatre professional with a passion for visually impactful and highly physical storytelling intended to generate a sense of community with its audience and created in a process of ensemble collaboration. As a company member with The House Theatre of Chicago, he has served variously as actor, director, writer, choreographer, musician and part-time bartender in order to bring over 30 world-premiere plays to the stage. A vibrant incubator for original work, The House has been "uniting Chicago in the Spirit of Community through amazing feats of Storytelling" since 2001 with such hits as Death and Harry Houdini, The Sparrow, The Terrible Tragedy of Peter Pan, and their critically acclaimed productions of The Nutcracker, which Tommy co-created and has directed since 2007.
His work as a director and choreographer has been seen on stages around Chicago at: Chicago Children's Theatre (Frederick, The Hundred Dresses, A Year with Frog and Toad), The Goodman Theatre (A Christmas Carol, The Winter's Tale, Support Group for Men, The Matchmaker), Steppenwolf Theatre Company (Detroit), Writer's Theatre (Vietgone, Days Like Today), The Court Theatre (Man in the Ring), The Marriott Theatre in Lincolnshire (The King and I, City of Angels) and many more.
He has had the opportunity to work nationally at fine institutions such as: Oregon Shakespeare Theatre, Hartford Stage Company, Actors Theatre of Louisville, Kansas City Repertory Theatre, The Repertory Theatre of St. Louis, The New Victory Theatre and Olney Theatre Center where he earned a Helen Hayes nomination for Outstanding Choreography for their production of Carousel in 2016.
As an educator, Tommy began his career teaching ballet and modern dance while performing as a company member with Ballet Memphis in Tennessee. After moving to Chicago to join The Joffrey Ballet in 2003, he continued that educational work within his artistic home, sharing his movement training with the artistic ensemble while being heavily involved with The House's educational outreach initiatives. He began teaching dance and physical theatre at NU through The Actors Gymnasium in Evanston and was subsequently hired as an Adjunct Lecturer beginning in 2012 to teach Movement for Actors in the Department of Theatre. Tommy's pedagogical efforts emphasize personal artistic process, ensemble ethics, physical deftness and specificity, emotional safety alongside emotional vulnerability, and the actor as a collaborative designer of performance. He joined the Acting faculty at NU as a full-time Lecturer in 2018.