Stan Brown
W. Rockwell Wirtz Professor; Director of Graduate Studies of the MFA in Acting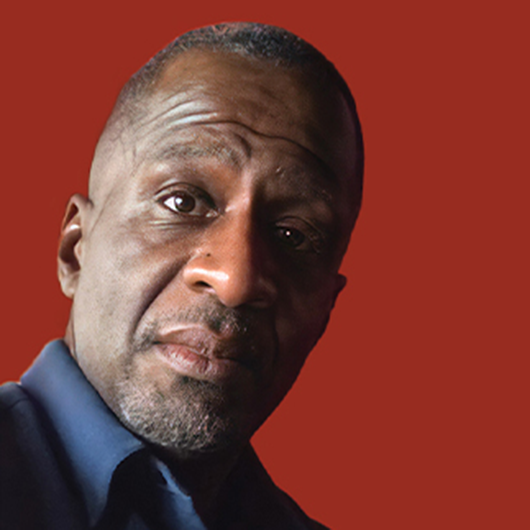 Stan Brown is the Inaugural W. Rockwell Wirtz Professor and Director of Graduate Studies of the MFA in Acting program at the School of Communication.
Stan earned his MFA in Acting from the University of South Carolina in 1989. While there, Stan was named a graduate acting fellow at the Shakespeare Theatre in Washington D.C., where he received the core of his classical actor training.
Stan began his work in university teaching at the University of Warwick in Coventry, England, where he taught acting and was a postgraduate researcher in Contemporary Shakespearean Performance (exploring director Peter Brook's body of work with the Royal Shakespeare Company). In the U.K., Stan was invited to work with the voice department at the RSC by Cicely Berry, RSC Director of Voice and the author of internationally renowned books Voice and the Actor, The Actor and His Text, and Text in Action. This training and experience initiated Stan's ongoing explorations into perceptions and impacts of 'culture' on voice and speech training for the actor. He maintained an active professional relationship with the RSC's voice department and, specifically, Ms. Berry and her work until her retirement and passing in 2018. Apart from his work as a teacher, voice/dialect coach, and director, Stan has worked as a professional actor for over 30 years in American and British theatre, film, television and radio. Some of his credits include featured roles on NBC's Homicide: Life in the Streets and recurring roles on In the Heat of the Night and the critically acclaimed I'll Fly Away. In film, Stan co-starred in Robby Benson's Modern Love and the cult film Getting In opposite Calista Flockhart, Matthew Perry, Dave Chapelle, and Christine Baranski. The film was the directorial debut of Doug Liman, who would later direct Swingers, Bourne Identity, and Mr. & Mrs. Smith. In 2015 Stan played the lead in the short film The Bespoke Tailoring of Mr. Bellamy. The film won the prestigious Louisiana Film Prize—the largest monetary prize in the world for short film—and was shortlisted for the Academy Award ballot. Stan also won the Louisiana Film Prize Best Actor award for his work.
Recent Awards and Accomplishments
Keynote Speaker 2022 VASTA.
Voice and Speech Trainers Association Conference: Converging Pathways, in Sonoma California
Principal Cast in Water for Elephants (New Musical)
Director Jessica Stone, Book Rick Elice Music PigPen Theatre Company Special Presentation June 2022 at The Daryl Roth Theatre, NY NY