Kyle Henry
Associate Professor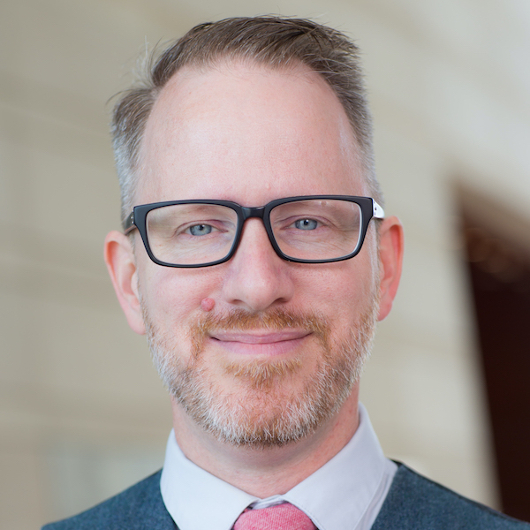 Kyle Henry's feature narrative directing debut Room premiered at both the Sundance and Cannes film festivals and was nominated for two Film Independent Spirit Awards. His feature documentary University Inc., about the corporatization of higher education, and American Cowboy, about a gay rodeo champ, received wide festival play after SXSW festival premieres, with the former touring colleges and universities throughout North America as part of The McCollege Tour, supported in part by filmmakers Michael Moore and Richard Linklater. Henry is also the editor of the Sundance/Tribeca/SXSW award-winning feature fiction narrative Manito and ten documentary features including: Audience of One, Light from the East, the PBS/ITVS-funded Troop 1500 >and Letters from the Other Side, and Showtime's Trinidad.
Recently, he edited the Emmy Award winning Where the Soldiers Come From and the SXSW premiere Before You Know It. His short film Fourplay: Tampa premiered at Cannes Directors' Fortnight and played at Sundance. His Fourplay feature anthology premiered at Frameline, then toured internationally to over thirty engagements, receiving US distribution via TLA Releasing. His most recent film, the partially devised fiction feature Rogers Park, premiered at the 2017 Chicago International Film Festival, then toured theatrically throughout North America, garnering a New York Times Critics' Pick as well as a 100% Fresh rating on the review aggregation site Rotten Tomatoes.
Henry has also created content and worked as a consultant for numerous corporate partners, non-profits, and independent film projects, and enjoys mentoring young filmmakers and producers via programs like Full Spectrum Features Producers Lab and Chicago Int'l Film Festival's Industry Exchange Lab. He is also known for his self-producing and distribution efforts, on which he has extensively conducted workshops and written about in Filmmaker Magazine.
Education
MFA, Film Production, University of Texas, Austin
BA and BFA, Art History and History, Rice University
Recent Awards and Honors
Best Editing – 2011 SXSW Film Festival for Where Soldiers Come From
Young Critics Prize – 2011 Janela Int'l Film Festival
Jury High Commendation – 2011 Iris Prize Film Festival for Fourplay: San Francisco
Best Narrative short – 2011 NewFest Film Festival for Fourplay: San Francisco
2010 Sundance Institute Doc Story and Edit Lab Fellow
Courses
RTVF 372: Editing
RTVF 379: Topics in Production: Producing
RTVF 379: Topics in Production: Finishing
RTVF 379: Fractured/Anti/Alternative Narratives
RTVF 390: Topics in Directing: The Director Prepares
RTVF 464: Advanced Media Writing: Visual Story Structure
RTVF 556: MFA Thesis 3