Ignacio Fernandez Cruz
(he/him)
Associate Professor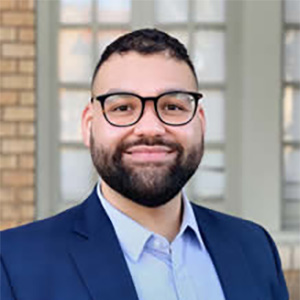 Ignacio Fernandez Cruz is an associate professor in the Department of Communication Studies in the School of Communication at Northwestern University.
Dr. Cruz's expertise focuses on the areas of emerging technology at work, the sociotechnical practices between AI tools and their users with a focus on bridging bias and equality within technology design and adoption. He is currently working on a variety of projects examining hiring and selection practices of personnel who use AI for talent acquisition. Additionally, he is interested in the reshaping of work and personnel practices that are impacted by accelerating digital technologies and platforms.
His scholarship has been featured in various outlets within the areas of communication studies, management, and information studies research. He has won several research awards from the National Communication Association and International Communication Association. Prior to joining Northwestern, Dr. Cruz was a former National Science Foundation Graduate Research Fellow and Ronald E. McNair Scholar. His research has been supported by the National Science Foundation and fellowships from the University of Southern California and University of Texas at Austin.
He received his Ph.D. from the Annenberg School of Communication and Journalism at the University of Southern California.
Education
PhD, Communication (Groups, Organizations, and Networks), University of Southern California
MA, Communication, University of Southern California
BS, Organizational Communication, University of Texas at Austin
Courses
COMM_ST 365: Organizational Problems and Assessment
COMM_ST 360: Theories of Organizational Communication