Felicia D. Henderson
(She/Her)
Associate Professor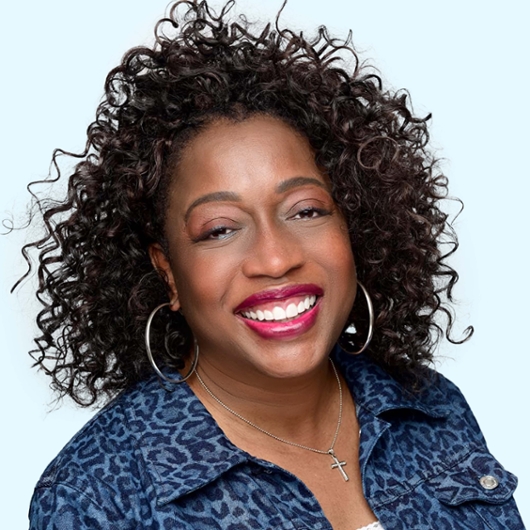 Writer-director-producer-educator and artivist Felicia D. Henderson is the creator of Showtime's Emmy Award-nominated and three-time NAACP Image Award Best Drama winner, Soul Food, television's first successful drama to feature an African American cast. She produced Soul Food and some of television's most successful dramas through her production company, WaterWalk Entertainment, Inc. 
Currently, she is developing the WWII women U.S. Army pilots drama, Avenger Field, for Peacock, as well as projects for 20th Century Television.  Most recently, Felicia completed showrunning, head writing, and executive producing duties on the Netflix vampire hunter drama, First Kill.   
She co-created and executive produced The Quad, a one-hour drama set on the campus of a fictional HBCU for BET Networks, and co-executive produced the Netflix adaptation of Marvel's The Punisher, as well as Fox's Empire.  She has written and produced high-profile shows such as Gossip Girl, Fringe, Everybody Hates Chris, and Moesha.   
Felicia recently wrote, directed, and produced her first short film, a passion project that explores the 1960s Civil Rights Movement through the eyes of young girls whose protest efforts were invaluable to history-making change.  She has also directed multiple episodes of television, and written or rewritten feature films for Paramount, Lionsgate, and 20th Century Fox., and just completing writing, directing, and producing her first short film.  The lifelong comic book fan has also written several DC Comics titles, including Teen Titans, Justice Society of America, and Static Shock. 
In the Fall 2023, Felicia joined the faculty of Northwestern University's School of Communication as an associate professor in the Department of Radio/Television/Film, where she will take an interdisciplinary approach to teaching screenwriting, showrunning, and television history courses. Having earned her B.A. and M.F.A. from UCLA, and an M.B.A. from the University of Georgia, her passion for knowledge led her to continue her education. She is currently pursuing a Ph.D. in Cinema and Media Studies at UCLA. Her research interests include TV history, issues of culture, class, race, and gender in television writers' rooms, the political economics of the 2007 Writer's Guild of America (WGA) strike, and the "othering" of single women in the media. Her work has been published in textbooks and media studies journals.   
Felicia is committed to mentoring and providing arts and education opportunities to underserved teens and new writers from underserved communities. She also supports survivors of domestic violence through pro bono writing workshop at the Jenesse Center in Los Angeles.  She is a member of the board of trustees of the Humanitas Prize, on the advisory board of Shero's Rise, and a lifetime member of Delta Sigma Theta Sorority, Inc., a community service organization of college educated women. At UCLA, she endowed the Felicia D. Henderson Screenwriting Scholarship.  Along with colleagues Mara Brock Akil, Gina Prince Bythewood, and Sara Finney-Johnson, she also co-endowed the Four Sisters Scholarship in Animation, Directing, and Screenwriting.  
Although she owes her warrior's spirit, and love of candied yams and banana pudding to her mother's Mississippi roots, Felicia was born and raised in Pasadena, CA.  
Education
MBA: University of Georgia
MFA: UCLA
BA: UCLA