Brianna Borger
(She/Her)
Assistant Professor of Instruction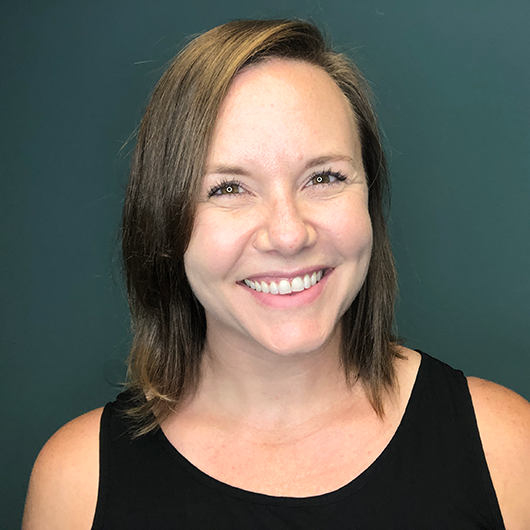 Brianna Borger is an Assistant Professor of Instruction and Undergraduate Academic Advisor in the Department of Theatre. She advises, mentors, and supports Theatre majors throughout their time at Northwestern, helping students identify where their interests and aspirations lie and how to best create a path toward those goals.

Brianna has been a professional singer and actor for over 20 years, touring internationally and performing on stages across the country before settling in Chicago in 2008. She received a Jeff Award Nomination for her performance in THE KING AND I, and performed in acclaimed Chicagoland productions of A LITTLE NIGHT MUSIC, PARADE, SOUTHERN GOTHIC, BILLY ELLIOT, and INTO THE WOODS. In 2019 she shifted her focus to directing, where she could actively work for greater inclusivity on Chicago's stages and create engaging productions that challenge tradition.

Brianna's academic work is largely focused on music theatre voice and pedagogy, with a
specific focus on marrying healthy, efficient singing technique with dramatic circumstances in order to create a fully realized performance. She has maintained a private voice studio in Evanston, IL for several years, encouraging students to explore their vocal potential while also celebrating what makes them unique as a vocalist and performer. As a director and an educator, her goal is to create a safe space that gives artists the freedom to challenge themselves and create a grounded, honest performance that they are proud of.

Brianna has led masterclasses on Musical Theatre Audition Technique, Song Interpretation, and Performing Arts Career Navigation. She is also the founder of The Success Project, a website and social media presence that aims to reframe how we define success for performing arts majors after graduation and throughout life. She is a proud member of Actors' Equity (AEA) and the Music Theatre Educators' Alliance (MTEA).
Scholarly Work