Stephanie March (C96) to deliver 2023 SoC Convocation Address
Stephanie March (C96) to deliver 2023 SoC Convocation Address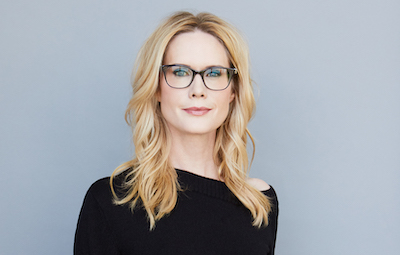 The Northwestern University School of Communication is delighted to announce that alumna Stephanie March (C96) will deliver the featured address at SoC's convocation ceremony at 9 a.m., on June 10, 2023, at the Welsh-Ryan Arena.
"I couldn't be more excited to have Stephanie share her story with the SoC Class of 2023," says E. Patrick Johnson, dean of the School of Communication. "Every time we meet, I am captivated by her warmth, humor, passion, and intellect. I look forward to our graduates and their families getting a taste of her signature wit and wisdom. We are so honored she will be joining us."
March is an actor, producer, activist, and entrepreneur, best known for her role as ADA Alex Cabot on the long-running hit television series Law & Order SVU. In her capacity as a global activist, March advocates for women and girls with a focus on reproductive rights, access to education, securing freedom from sexual violence, and just legal representation. March is currently on the board of the Panzi Foundation and OneKid OneWorld and has served on the boards of Planned Parenthood Global and World of Children. She is the co-founder of the bespoke beauty brand SHESPOKE and an investor in the restaurant SONA, as well as the legendary New York City watering hole Temple Bar.
In addition to her various television and stage roles, March will be starring in the upcoming action thriller Shelter, based on the novel by bestselling author Harlan Coben. In 2019, she made her debut as an executive producer—as well as cast member—in the social media mockumentary The Social Ones. March currently sits on the board of The Gotham Film & Media Institute and is a member of the Board of Advisors for the School of Communication.
"Finally, I will have the starring role on 'The Main Stage' that I so richly deserve," says March, who majored in theatre at Northwestern. "I have waited 26 years for this moment. Prepare to be dazzled."