Faculty horror movie recommendations
Frightfully Good: Faculty Recommend Halloween Weekend Must-Watch Films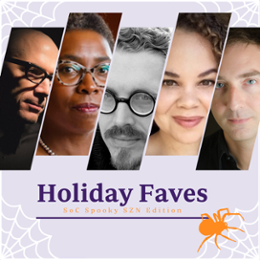 In the mood for some"boo"?
We asked your favorite horror film experts that haunt the halls of SoC (when they're not teaching, of course) their horror movie recommendations to watch this spooky season. But not to be outdone, these Department of Radio/Television/Film researchers (and avid watchers) are also accomplished filmmakers themselves. Do you dare watch what they've made? Read on for their takes.
David Tolchinsky, Professor and Director, Pritzker Pucker Studio Lab for the Promotion of Mental Health via Cinematic Arts:
NOPE – It had one or two terrifying scenes, but mostly I loved how it made you think about how the pieces and images went together. I was in several discussions with colleagues after the film about race, power, history, and social media. It's not a perfect movie and I liked that too – it felt authentic. 
The Black Phone – Spencer Parsons (who is also on this list) turned me onto this one.  The tone was uniquely creepy. It's like It Follows (which is also scary) meets Dazed and Confused
La Llorona – I continue to appreciate this film. It should have won an Academy Award. Horror can be used to investigate actual horror, genocide in this case.  For the same reason the movie His House is terrifying and real. More horror about actual horror/genocide
Dave's dastardly deed: My film Cassandra, based in Illinois, it is about a community confronting a series of bizarre murders. At each crime scene, police find a sketch of a house which turns out to be the location of the next murder. It won the Best International Short at the Austin International Art Festival and several other awards.
Robin Means Coleman, Vice President and Associate Provost for Diversity and Inclusion; Chief Diversity Officer; Ida B. Wells and Ferdinand Barnett Professor in Communication Studies, and an award-winning scholar. Her work focuses on media studies and the cultural politics of Blackness—and she has written extensively about Black representation in horror films: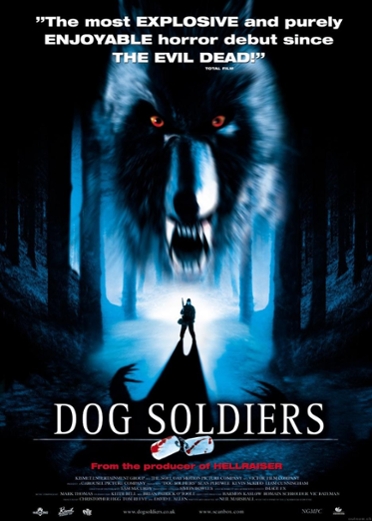 Coleman recommends the 2002 werewolf movie Dog Soldiers. It's a "public consumption film, not super bloody," she says, but it's still one of her favorites. The film tells the story of a number of mysterious murders across the U.K. wilderness and the team of soldiers who venture out to investigate.
Robin's riling revelations: Coleman knows of what she speaks. She is the author of Horror Noire: A History of Black American Horror from the 1890s to Present, 2nd ed. (2023); Horror Noire: Blacks in American Horror Films from the 1890s to Present (2011), and the co-author of The Black Guy Dies First: Black Horror from Fodder to Oscar (2023). Coleman co-executive produced Horror Noire, a critically acclaimed, award-winning documentary adapted from her book.  
Spencer Parsons, associate professor and head of production for SoC:
To me, Pearl is a love letter to cinema written in blood splattered across the face of the brilliant Mia Goth. She absolutely kills as the monster, the heroine, the first and final girl in a technicolor nightmare about chasing your dreams into mayhem and murder.
Spencer's sinister cinema: His 2012 indie horror film Saturday Morning Mystery (originally released as Saturday Morning Massacre) is a parody of the Scooby-Doo cartoons only...spookier. It premiered at the Los Angeles Film Festival and won Best Feature at the 2012 Minneapolis Underground Film Festival.
Brett Neveu, associate professor of instruction: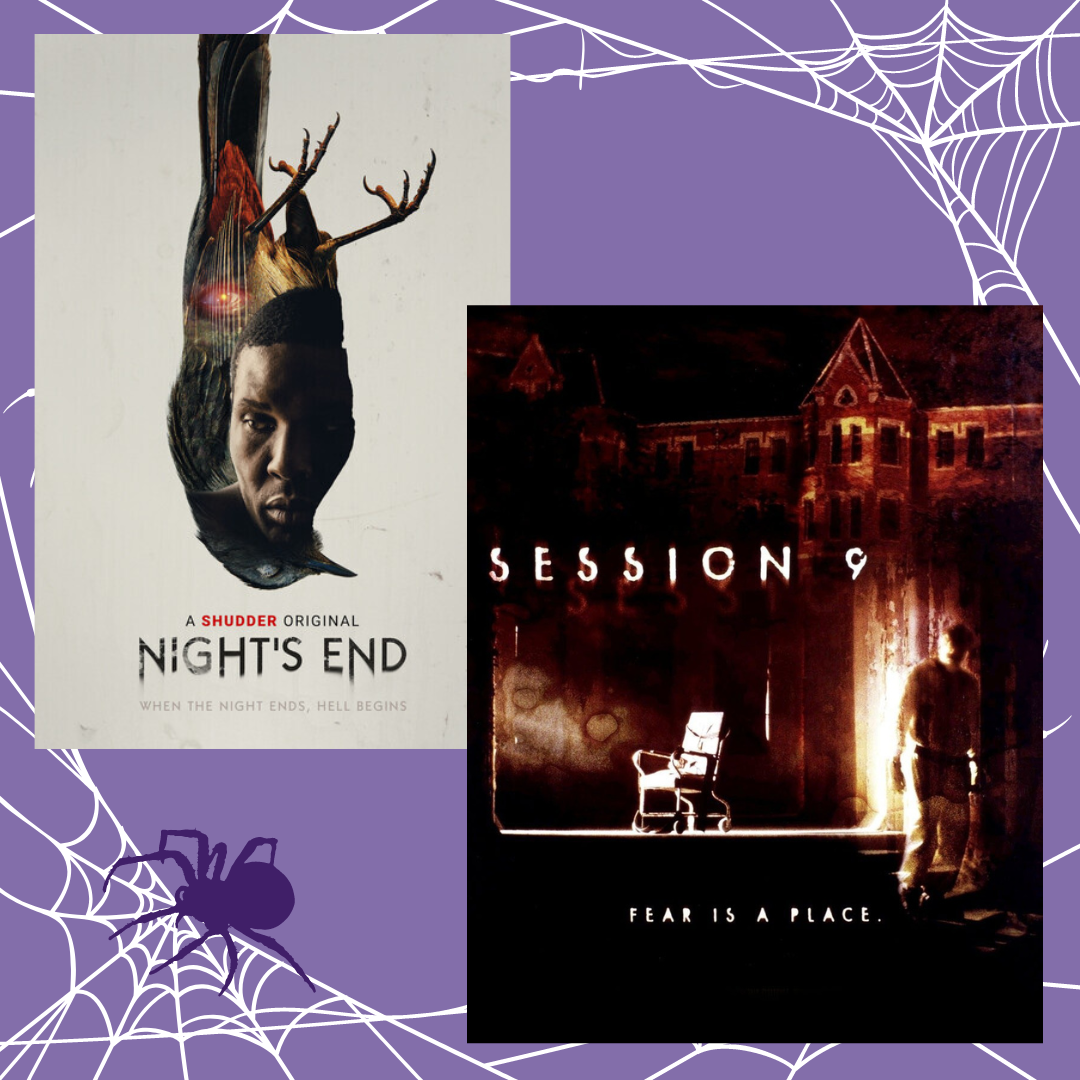 A horror movie that I like is Session 9 (2001). The movie takes place in an abandoned asylum and most of it was filmed in a small section of the actual abandoned Danvers Asylum in Danvers, Mass. The film is a mix of supernatural and psychological horror about an asbestos crew with mysterious events occurring around them. The movie's title refers sessions of an asylum patient that runs parallel to the crew's experiences. The film is loaded with creepy atmosphere, stark tension, and dark secrets. It's also about confusion and delirium among a group of men who, being forced to work together, begin to devolve, and take their traumas out upon each other.
Brett's beastly braintrust: His 2022 film Night's End follows an anxious shut-in (Geno Walker) who moves into a haunted apartment. He hires an exorcist to cleanse the space but that, of course, goes sideways. The film was co-produced by Neveu and David Tolchinsky.
Ashley Smith, PhD candidate in the Screen Cultures program, adjunct lecturer, and co-chair of the SCMS Horror Studies Scholarly Interest group: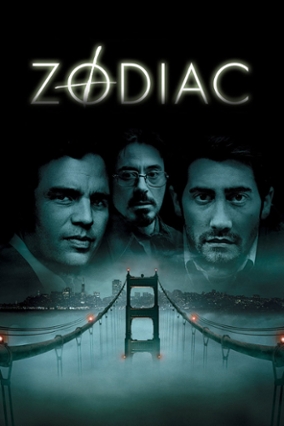 It iso extremely difficult to pick one favorite because I love so many horror movies, but if I had to pick, my selection is David Fincher's Zodiac (2007). It is actually more horror-adjacent than what we think of as typical for the genre, but it is my favorite horror-ish film and just one of my favorite films in general. It's not a particularly violent film, but the moments where we do see violence are incredibly searing. Overall, I enjoy the film as a rich character study and sweeping exploration of how encountering crime, violence, and terror in real life affects, changes, and sometimes obsesses us.  It's a slow-burn film, but one in which the scares stem from a sense of existential dread and the difficulty of accepting that sometimes the most puzzling, terrifying things in life don't have clear or easy answers.