Two Graduate Programs Rise in National Rankings
Two Graduate Programs Rise in National Rankings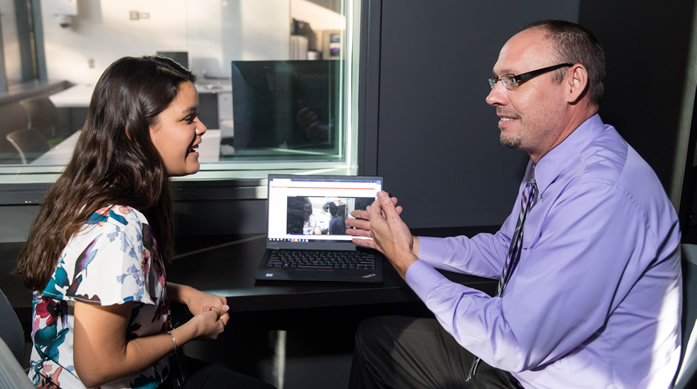 Two dynamic programs in the School of Communication were ranked last month in the top five in their categories in US News and World Report's latest evaluation of graduate learning.
The Doctor of Audiology (AuD) program is now occupying the No. 4 slot on the list of top audiology programs, up from No. 7, and the MS in Speech, Language, and Learning program placed at No. 2, up from No. 5, among speech-language pathology programs. Both programs are housed in the Roxelyn and Richard Pepper Department of Communication Sciences and Disorders.
"It's a validation of the work we've been doing over the last 10 years," says Sumit Dhar, professor of audiology and the associate dean for research in the School of Communication. "Some peer programs are deeply embedded in medical centers, which is their strength, while some programs are standalone, and we are somewhere in between, and we cherish having feet in both boats—the basic science boat and the applied clinical science boat."
The highly specialized and selective AuD program welcomes about 18 students each year for 12 quarters of academics, supervised clinical practicums, and capstone research work. Led by program director Kristine Riley, students can explore hearing loss and management, speech perception, psychoacoustics, cochlear physiology, auditory neuroscience, and beyond. The MS in Speech, Language, and Learning combines concept-based and immersive curricula with clinical training, team-based learning, and ample support and assessment to prepare clinicians for leadership in this rapidly changing and explosively growing field. Program director Stacy Kaplan oversees about 125 students in the two-year program.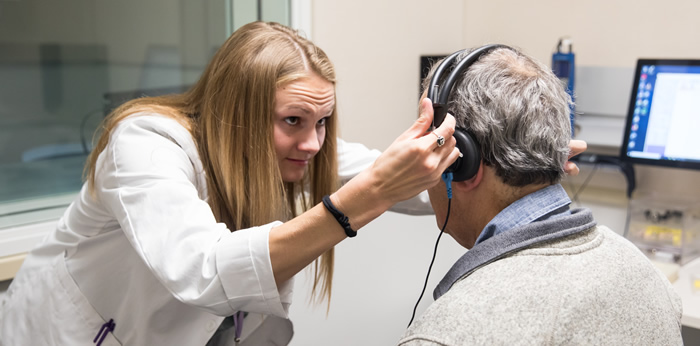 The Northwestern University Center of Audiology, Speech, Language, and Learning, opened in 2015 on the Evanston campus, has been a seismic factor in advancing the programs' success and reputation. The center combined the independent audiology and speech-language pathology clinics under one interdisciplinary roof while simultaneously expanding services for patients across the lifespan.
"It's a real-world, highly functional, highly productive clinic where we can translate our ideas into practice," Dhar adds. "And it's working like a charm."
Department chair and professor Pamela Souza says high rankings on lists of this sort often catch the attention of potential students, but their success in recruiting rests on the strength of the programs.
"When students are looking for a program and especially when they decide to come here, they are looking for strong clinical training with a lot of different populations, and we absolutely have that," Souza says. "They are also drawn in by our translational research program, even if they aren't intending to pursue a research career themselves. The top programs bring the best teachers, and they know that our faculty are creating the clinical evidence that's going to direct practice. That brings us some of the strongest students as well as faculty members—those who recognize that the tight integration between clinical practice and research evidence is what drives us and moves the field forward."
U.S. News calculates the rankings based on expert opinions about the programs and statistical indicators that measure the quality of faculty, students, and research. For the 2020 lists that were released last month, U.S. News evaluated statistical surveys of more than 2,000 programs and reputation surveys collected from nearly 25,000 professionals. While the magazine annually ranks graduate programs in business, engineering, law, education, medicine, and nursing, programs in the sciences, social sciences and humanities, and health are ranked periodically.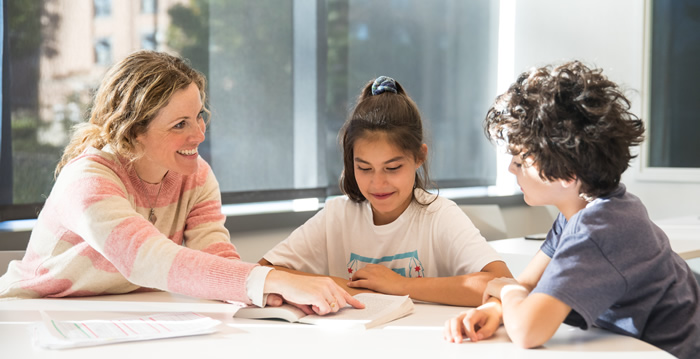 This means Northwestern will keep these high marks for several more years, but it also mandates additional work in advancing research and honing new and existing programs on both the Evanston and Chicago campuses.
"We need to continue to be flexible in the arrangements and relationships we form," Dhar says, "so that our students get the full spectrum of experience, and the science that is happening in our labs has the clinical footing it needs, and that we continue to serve the community the best we can."