Trump's Latest Musings Carry Significant Danger, Faculty Says
Trump's Latest Musings Carry Significant Danger, Faculty Says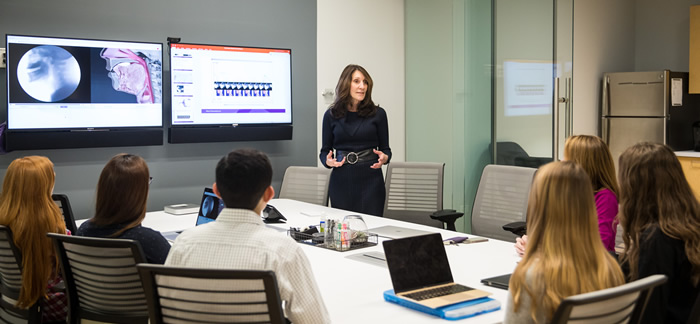 At Thursday's daily White House briefing on the coronavirus crisis, President Donald Trump mused that scientists should test the internal use of ultraviolet light or disinfectants like bleach to treat COVID-19 in patients.
Sound advice?
"No," says Bonnie Martin-Harris, the Alice Gabrielle Twight Professor in the Roxelyn and Richard Pepper Department of Communication Sciences and Disorders and Northwestern University School of Communication's associate dean for faculty affairs. "Cleaning agents are caustic to the mucosa—the lining of the mouth, the throat, the esophagus, the stomach—and in fact can destroy the tissues so much so that, one, the person could die."
"Secondly, if they survive" she adds, "the whole digestive system is so severely damaged that it can't be used, and the person would have to use a feeding tube for the rest of their lives"
Martin-Harris is a leading researcher on swallowing disorders, also known as dysphagia, which affects more than 1 in 25 American adults each year. Dysphagia is common among those recovering from strokes, or those with neurodegenerative diseases like Parkinson's or Alzheimer's, as well as head and neck cancer patients and premature infants. Swallowing disorders are at best severely uncomfortable and at worst deadly.
"Many patients who suffer serious complications related to COVID-19 already have varying degrees of swallowing problems related to conditions such as stroke, Parkinson's disease, head and neck cancers, and chronic pulmonary disorders," she says. "Prolonged ventilation in virus survivors increases the severity of swallowing impairment and will likely require lengthy rehabilitation."
While Trump did not recommend that people self-medicate with disinfectant, and is now in fact walking back his comments as "sarcastic," his relationship to science and medical expertise is often adversarial, and floating untested possible cures to coronavirus is common for him. Yet this recent suggestion proves particularly dangerous in its immediacy – most Americans have ready access to disinfectants and corrosive cleaning agents. And a populace on the edge may just be vulnerable enough to try something radical.
"If you have a premorbid tendency toward depression, anxiety, or language comprehension problems you might not be able to fully understand or judge the consequences of such actions implicated in these comments," Martin-Harris says. "It's very dangerous."
Having worked extensively with patients requiring feeding tubes, Martin-Harris bears witness to the cost these patients pay in comfort and quality of life.
"It's devastating," she says. "People need feeding tubes because they have conditions or diseases over which they have no control. But to self-induce something like that is horrible."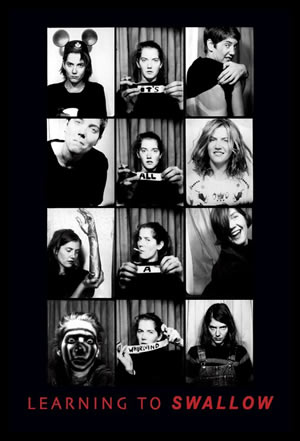 Danielle Beverly, assistant professor in the Department of Radio/Television/Film and an award-winning documentary filmmaker, knows well the personal toll feeding tubes take—and how caustic agents can bring one to the point of requiring one. She directed and produced the 2005 documentary Learning to Swallow about Patsy Desmond, a vibrant, artistic Chicago scenester who, in a suicide attempt stemming from undiagnosed bipolar disorder, ingested drain cleaner. Her esophagus, stomach, and most of her digestive tract were removed. She required a feeding tube until her death in 2011.
"Over the course of the four years of filming her body deteriorated significantly," Beverly says, "even though at the same time there is an ascension of her creative spirit."
Beverly had been friends with Desmond and visited her soon after her hospitalization. It was returning home from a second visit that Beverly thought about making Desmond's struggle the subject of her first feature-length documentary. Beverly wrote a letter asking what she thought, and Desmond immediately, unflinchingly agreed.
The film is honest and graphic at times—covering her near-death experience with experimental surgery and her struggles with addiction. Beverly describes a scene in which Desmond is in a nursing home and having her feeding tube placed.
"It's clear that it is very painful," she says.
Desmond died long before the coronavirus pandemic, but her life is a stark reminder of what is possible when those who are most vulnerable act out of desperation. Couple that with misinformation coming from the highest levels of the government and the consequences can, and will, be devastating.
Learning to Swallow (which was edited by Kyle Henry, now an associate professor of RTVF) can be viewed for free at Beverly's Petunia Productions website.