Yingdan Lu
(She/Her)
Assistant Professor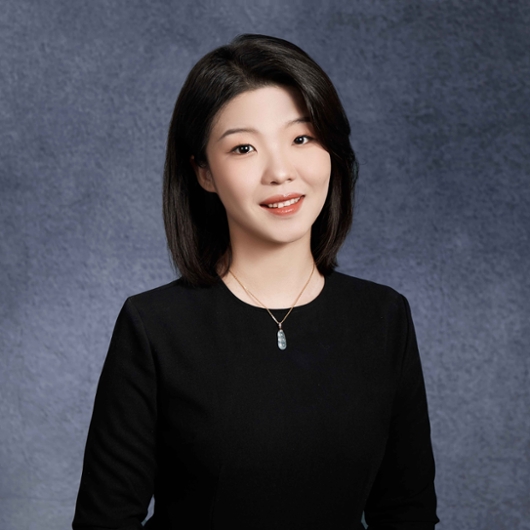 Yingdan Lu is an Assistant Professor in the Department of Communication Studies at Northwestern University.  
Yingdan's research centers on digital technology, political communication, and authoritarian politics. In particular, her research explores the following questions: How do authoritarian governments like China use digital media and artificial intelligence strategically to maintain their rule and what are the resulting downstream effects? How do individuals experience digital technology in different media environments and what are the impacts? Her research has been published in flagship peer-reviewed journals across disciplines, including Political Communication, New Media & Society, International Journal of Press/Politics, and Human-Computer Interaction. Her research has received support from multiple funding sources, such as the National Science Foundation, Brown Institute for Media Innovation, and the Stanford Institute for Human-Centered Artificial Intelligence. 
As a computational social scientist, Yingdan has been dedicated to advancing computational methods through the development of new frameworks analyzing multimodal data such as videos and smartphone screenshots, the extension of natural language processing methods to analyze cross-lingual digital communication, and the promotion of mixed-method research. In her ongoing projects, she is pioneering methods for analyzing multimodal data (where visuals, text, and/or audio are combined) to expand the understanding of how propaganda strategies evolve in the digital age, as well as ways of addressing multimodal content in combating information manipulation and social inequality.  
Yingdan received her Ph.D. in Communication from Stanford University, where she also earned a Ph.D. minor in Political Science. She holds an M.A. in East Asian Studies from Stanford University and a B.A. in Journalism and Communication from Tsinghua University. 
Education
Ph.D., Communication, Stanford University

Ph.D. minor, Political Science, Stanford University

M.A., East Asian Studies, Stanford University

B.A., Journalism and Communication, Tsinghua University
Recent Publications
Lu, Y., & Shen, C. (2023). Unpacking Multimodal Fact-checking: Features and Engagement of Fact-checking Videos on Chinese TikTok (Douyin). Social Media + Society.

Christin, A., & Lu, Y. (2023). The Influencer Pay Gap: Platform Labor Meets Racial Capitalism. New Media & Society.
Peng, Y., Lu, Y., & Shen, C. (2023). An Agenda for Studying Credibility Perceptions of Visual Misinformation. Political Communication, 40(2), 225-237.
Lu, Y., Schaefer, J., Park, K., Joo, J., & Pan, J. (2022). How Information Flows from the World to China. The International Journal of Press/Politics. Online First in August 2022.
Muise, D., Lu, Y., Pan J., & Reeves, B. (2022). Selectively Localized: Temporal and Visual Structure of Smartphone Screen Activity across Media Environments. Mobile Media & Communication. 10(3), 487–509.