Viorica Marian
Ralph and Jean Sundin Endowed Professor of Communication Sciences and Disorders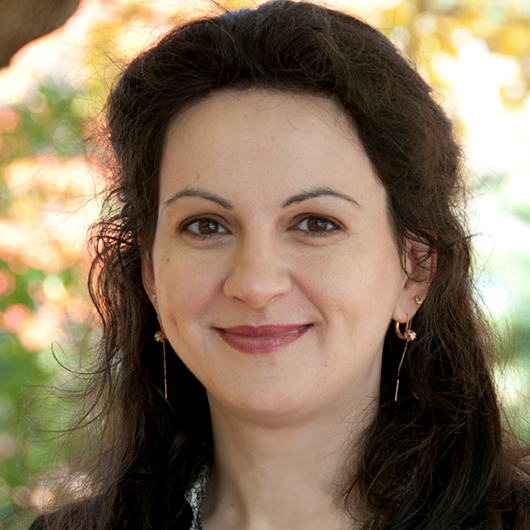 Viorica Marian's research focuses on bilingualism/multilingualism and the brain's ability to accommodate multiple languages at the same time. She studies the relationship between language and memory, as well as how people process spoken and written language. Her research uses cognitive, behavioral, and neurological measures to study the human linguistic capacity.
Lab
Education
PhD, Experimental Psychology, Cornell University
MA, Experimental Psychology, Cornell University
MA, Cognitive and Developmental Psychology, Emory University
BA, Psychology, University of Alaska
Representative Publications
Recent Awards and Honors
2019, Editor's Award for best paper from the Journal of Speech, Language, and Hearing Research.
2017-2018, Fellow, Public Voices Thought Leadership Program.

2017, Student Faculty Interaction Grant, Northwestern University.

2016, Affiliated Faculty Honoree, Department of Linguistics, Northwestern University.
2008, Clarence Simon Award for Teaching and Mentoring
2006-2007, Outstanding Faculty of the Year, Northwestern Associated Student Government
1999-2000, National Research Service Award, National Institute of Health
Recent Grants and Funding
2022-2027, Cognitive Architecture of Bilingual Language Processing. National Institute of Health, NICHD RO1 HD059858, P.I.
2021-2023, Language Development in Bilingual Preschoolers: A Cross-Linguistic and Cross-Cultural Comparison.National Institutes of Health, 1R21 DC018349-01. P.I.
2022-2024, Bilingualism and Bidialectalism. Delaney Family Foundation Research Grant. P.I.
Courses
CSD 309: Culture, Language, and Learning
CSD 464: Linguistic and Cultural Diversity in Communication Sciences and Disorders
CSD 551: Topics in CSD: Bilingualism