Tracy C. Davis
Professor, Ethel M. Barber Professor in Performing Arts; Associate Department Chair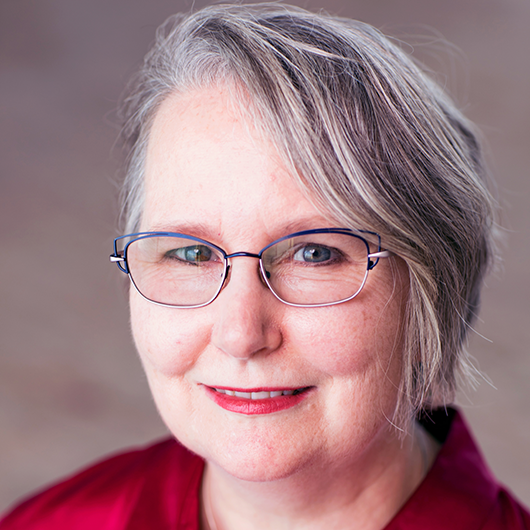 Tracy C. Davis (Barber Professor of Performing Arts) specializes in the historiography methodologies of theatre and performance research, 19th-century theatre history, economics and business history of theatre, performance theory, gender and theatre, museum studies, and Cold War studies. She has published a dozen books and over 100 articles in journals dedicated to the arts, humanities, and social sciences. She is the Theatre Department's Mentoring Champion and has provided trainings for faculty, undergraduates, graduate students, and postdocs to improve mentoring skill, at Northwestern and at universities across the globe. Two books are forthcoming: Liberal Lives and Activist Repertoires: Political Performance and Victorian Social Reform and The Cambridge Guide to Mixed Methods Research for Theatre and Performance Studies (both with Cambridge UP).
Education
PhD, Theatre Studies, University of Warwick
BFA, Drama, University of Calgary
Recent Publications
Davis' most recent books are The Routledge Companion to Theatre and Performance Historiography (Routledge, 2021), co-edited with Peter W. Marx, Uncle Tom's Cabins: The Transnational Histories of America's Most Mutable Book (University of Michigan Press, 2018), the six-volume Cultural History of Theatre (Bloomsbury UK, 2017), The Broadview Anthology of Nineteenth-Century British Performance (Broadview, 2012), The Cambridge Companion to Performance Studies (Cambridge University Press, 2008), Stages of Emergency: Cold War Nuclear Civil Defense (Duke), The Performing Society: Nineteenth-Century Theatre's History (co-edited with Peter Holland, Palgrave), and Considering Calamity: Methods for Performance Research (co-edited with Linda Ben-Zvi, Assaph) all in 2007.
She has also authored Actresses as Working Women: Their Society Identity in Victorian Culture (1991), George Bernard Shaw and the Socialist Theatre (1994), The Economics of the British Stage (2000), and co-edited Women and Playwrighting in Nineteenth-Century Britain (with Ellen Donkin, 1999), and Theatricality (with Thomas Postlewait, 2004). Forthcoming Book: The Broadview Anthology of Nineteenth-Century British Performance (Broadview Press, 2011).
Work in Progress
(Author) Studies in Liberal Subjectivity
(Co-editor) Routledge Companion to Theatre and Performance Historiography
(Series editor) Cambridge Studies in Theatre and Performance Theory (Cambridge UP)
(Series co-editor) Transnational Theatre Histories (Palgrave)
Awards and Honors
1990-91 Andrew W. Mellon Faculty Fellowship, Harvard University
1994-95 Kathleen Barker Research Award, Society for Theatre Research
1994-95 American Philosophical Society Research Grant
1995 National Endowment for the Humanities Research Fellowship
1997 Folger Library Short-Term Fellowship
2001 George Freedley Memorial Award (Theatre Library Association)
2003 Eisenhower Presidential Foundation Travel Grant
2004 Clarence Ver Steeg Graduate Faculty Award (Northwestern University)
2004 White House Historical Foundation Grant
2005 Distinguished Scholar's Prize (American Society for Theatre Research)
2007 Lane Humanities Institute Teaching Professor
2008 Stanley J. Kahrl Fellowship in Theatre History, Houghton Library (Harvard)
2009 Andrew W. Mellon Foundation Fellow, Huntington Library
2016-18 Alexander von Humboldt Research Award, Köln Univerität
Recent Grants
2008-09 Andrew W. Mellon Foundation Fellow, Huntington Library
2008-09 Stanley J. Kahrl Fellowship in Theatre History, Houghton Library

2020-21 Alice Kaplan Institute for the Humanities Faculty Fellow

2020-22 (Co-PI) National Science Foundation (GEOPATHS pilot grant)
Editorial Boards
Associate Editor, Theatre Journal
Editorial Board, Theatre Research in Canada
Editorial Board, Theatre Survey
Contributing Editor, TDR: The Drama Review
Honorary Advisory Editor, New Theatre Quarterly
Research Boards (selected)
Social Science Research Council, University Advisory Committee, Dissertation Proposal Development
Advisory Board, Shanghai Theatre Academy
Advisory Board, Gate Theatre Research Network
Courses
18C Repertoires
Performance Activism
Comedic Theory
Theatre Historiography
Historical Ethnography
Cultural History of Theatre
Victorian Liberalism
State of the Nation Plays
Strategic Blackface
Caryl Churchill
Transnational Comparative Literature