Sandra Richards
Professor Emerita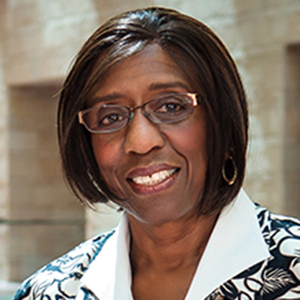 Sandra L. Richards is Professor Emerita at Northwestern University, having taught for more than twenty-five years in the African American Studies and Theatre departments on the home campus in Evanston, Illinois. With research specialties in African American, African, African Diaspora, and American theatre and drama, she has authored Ancient Songs Set Ablaze: The Theatre of Femi Osofisan and numerous articles on a range of black dramatists. Richards is co-editor (with Sandra Shannon) of the MLA Handbook of Approaches to Teaching the Plays of August Wilson. She was also part of the editorial term of Kathy A. Perkins, Renee Alexander Craft, and Thomas F. DeFrantz that produced The Routledge Companion to African American Theatre and Performance (2018).
From 2001-2004, she held the Leon Forrest Professorship of African American Studies that supported research and publication on issues of cultural tourism to slave sites throughout the Black Atlantic. Moving to Qatar in 2012 to serve as the founding director of the Liberal Arts Program at Northwestern University in Qatar (NU-Q), Richards expanded this research to include parts of the Indian Ocean World (specifically, Qatar,Tanzania and Zanzibar). In 2007 ATHE recognized her as an Outstanding Teacher of Theatre in Higher Education, while ASTR honored her with its Outstanding Scholar award in 2017. She holds a Ph.D. in Drama from Stanford University and a B.A. in English and French Literatures from Brown University.
A representative sample of Richards' other publications include:
"African Diaspora Drama," in Cambridge Companion to African American Theatre (2013).
"Spreading Sweetness: Storytelling in Contemporary Black Theatre" in Worlds in Words: Storytelling in Contemporary Theatre and Playwriting (2010).
"Space, Water, Memory: Slavery and Beaufort, South Carolina," Cultural Dynamics 21.3 (2009).
"Who Is This Ancestor? Performing Memory in Ghana's Slave Castle-Dungeons" in Sage Handbook of Performance Studies (2006).
"Yoruba Gods on the American Stage: August Wilson's Joe Turner's Come and Gone," Research in African Literatures 30.4 (1999).
"Horned Ancestral Masks, Shakespearean Actor Boys, and Scotch-Inspired Set Girls: Social Relations in 19th. Century Jamaican Jonkonnu," in The African Diaspora: African Origins and New World Self-Fashioning (1999).
"Writing the Absent Potential: Drama, Performance, and the Canon of African American Literature," in Performance and Performativity (1996).