Rick G. Morris
(he/him)
Associate Dean of Finance and Administration, Office of the Dean; Professor of Instruction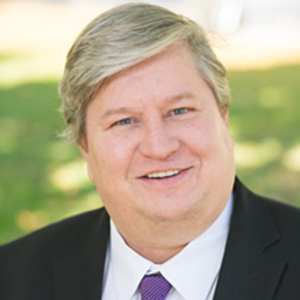 Rick Morris is the Associate Dean for Administration and Finance. He manages the School's budget, human resources, IT infrastructure, technology and WNUR. He serves on campus committees in the areas of finance and technology. He teaches, researches, and practices in the areas of media management, social media and technology, entertainment and media law, regulation and policy. Rick came to the School of Communication from the NBC Television Network in New York City and has media experience with ABC/Disney, Telemundo and PBS stations.
Education
LLM, New York University
JD, University of Kansas
MBA, DePaul University (with Distinction)
BA, Major: Political Science, with minors in Economics and Education, University of Illinois
Publications
Morris, Rick G., "Selling Out for a Song: "Artist Abuse" and Saving Creatives from Servitude and Economic Disadvantage in the Entertainment Industry," 25 SMU Science and Technology Law Review 145 (2022)

Morris, Rick G., "The Futility of Regulating Social Media Content in a Global Media Environment," Notre Dame Journal on Emerging Technology.

Morris, Rick, "Media Moguls Risking It All: Contract Clauses in the Entertainment Business in the Age of #MeToo," 9 Ariz. St. Sports & Ent. L.J. 1 (2019).
Morris, Rick "The End of the Networks," Florida International University Law Review 2 FIU Law Rev 55 (2006-07).
Kleinhans, Chuck and Rick Morris (2004). Court TV: Evolution of a Reality format in Ouellette, Laurie and Susan Murray, Startling! Heartbreaking! Real! Reality TV and the Remaking of Television Culture. NYU Press.
Morris, Rick (1994-95). Management for Engineers – monthly column. Broadcast Engineering.
Morris, Rick G., "Use of Copyrighted Images in Academic Scholarship and Creative Work: The Problems of New Technologies and a Proposed 'Scholarly License,'" 33 IDEA: The Journal of Law and Technology, 123 (1993).
Recent Awards and Honors
2006 Emmy Nomination: Outstanding Achievement for Individual Excellence – Technical Achievement, Chicago/Midwest Chapter of the National Association of Television Arts and Sciences
2003 Emmy Nomination: Outstanding Achievement for Individual Excellence – Technical Achievement, Chicago/Midwest Chapter of the National Association of Television Arts and Sciences
1997 Emmy Award for Outstanding Achievement for Individual Excellence — Technical Achievement
Grants
2014 – 2016: Louis Theater renovation, $250,000
2005 – 2006: WNUR Jazzfest 2005. Illinois Arts Council. $1,079
2002 – 2003: WNUR Jazzfest 2002. Illinois Arts Council. $1570
2001 – 2002: WNUR Jazzfest 2001. Illinois Arts Council. $1590
Recent Courses
MSLCE 505: Entertainment Law and Ethics
MSC 532: Current Issues in Privacy
MSC 521: Telecommunications Law, Policy, and Strategy
Comm Studies 302: Law of the Creative Process