Mehrnoosh Fetrat
(She/Her)
Assistant Professor of Instruction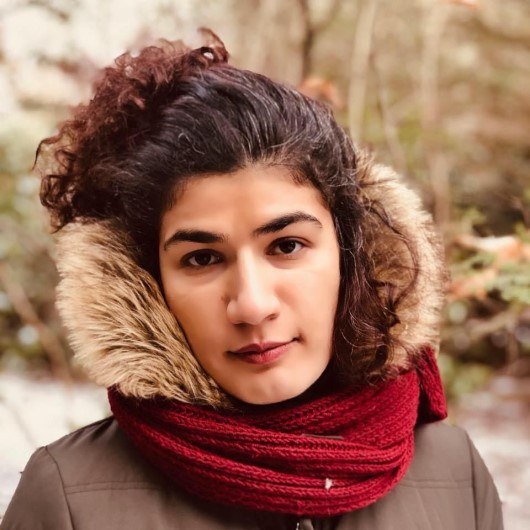 Mehrnoosh Fetrat (مهرنوش فطرت) was born in Tehran, Iran, and is based in Chicago. She is an award-winning Iranian filmmaker focusing on social justice, war, and immigration. Her passion for cinema made her change her background from Electrical Engineering to Film. She got her MA in Cinema Studies from Tehran University of Art and MFA in Film Production from Temple University. She received The University Fellowship during her education in Philadelphia. She founded Philadelphia's Utopia Film Club for cinephiles to watch and discuss avant-garde and alternative cinema.
She is currently teaching at Northwestern University. Mehrnoosh has taught at various universities including Temple, Drexel, The College of New Jersey, Pennsylvania College of Art & Design, and Saint Joseph's University. Mehrnoosh has written, produced, and directed three short films, namely "War Game," "America" (available to stream on Comcast's Streampix), and "Copsi." Her films have been screened at more than 50 film festivals and galleries in the US, Germany, Italy, Nigeria, Croatia, Turkey, Iraq, India, and the United Kingdom.
Mehrnoosh's primary research is on the history of Iranian documentary filmmaking. She is working on a feature documentary about Kamran Shirdel, an influential pioneer in Iranian documentary who faced censorship before and after the Islamic Revolution for depicting poverty in Tehran. She also is researching the New German Cinema movement, especially the films of Rainer Werner Fassbinder, and the influence of the Third Cinema on filmmakers of the Middle East, including directors Parviz Kimiavi and Elia Suleiman.