Kimberly Pusateri
Academic Advisor; Associate Professor of Instruction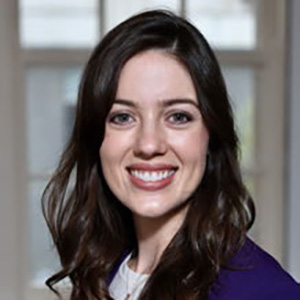 Kimberly Pusateri is an associate professor of instruction and academic advisor in the Department of Communication Studies. She is also liaison for New Student and Family Programming, which includes coordination of School of Communication participation in Wildcat Welcome, Wildcat Days, and Family Weekend.
Kimberly teaches a variety of undergraduate classes such as Improving Patient-Provider Communication (first year seminar), Introduction to Health Communication, The Social Context of Illness, and Public Speaking. She also advises students in the Health Communication Module.
As an academic advisor, Kimberly enjoys collaborating with students in developing meaningful educational goals that are consistent with their personal and professional interests.
Education
Ph.D., Communication, University of Illinois Urbana-Champaign
M.A., Communication, University of Illinois Urbana-Champaign
B.S., Advertising, University of Illinois Urbana-Champaign