Ellen Wartella
Professor; Sheikh Hamad bin Khalifa Al-Thani Professor of Communication; Professor of Psychology; Professor of Human Development and Social Policy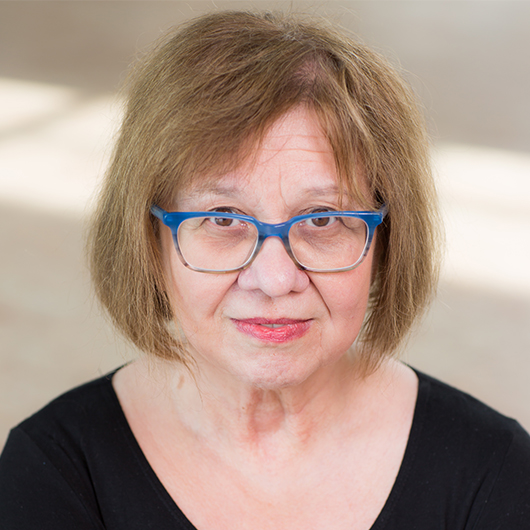 Ellen Wartella researches the effects of media on children and adolescents, and the impact of food marketing in the childhood obesity crisis.
Lab Affiliation
Education
Post-Doc Developmental Psychology, University of Kansas
PhD & MA Mass Communication, University of Minnesota
BA Communication, University of Pittsburgh
Publications
E. Wartella, A. Lichtenstein and C. Boone , Eds. (2010) Front of Package Nutrition Rating Systems and Symbols: Phase I Report. Institute of Medicine. Washington DC: National Academies Press.
Wartella, E., Richert, R. and Robb,M. (2010) Babies, Television and Videos: How Did We Get Here? Developmental Review, 30(2) pp. 116-127.
J.G. Fender, R. Richert, M. Robb and E. Wartella (2010) Parent Teaching Focus and Toddlers: Learning from and Infant DVD. Infant and Child Development, 19, pp. 613- 627.
Richert, R., Robb,M., Fender, J.and Wartella, E (2010) World learning from baby videos. Archives of Pediatric and Adolescent Medicine, 164(5). Doi: 10.1001/ archpediatrics.2010.24.
Awards and Honors
B.

Aubr

e

y

Fisher Mentorship

Award,

International Communication Association,

May

,

2015

.




Senior Scholar Award, Child

ren Adolescents and Media Division, International Communication Association, June,

2013.




Wayne Danielson Award for Distinguished Contributions to Communication Research, College of

Communication, Univ

ersity of Texas at Austin, 2012.




Appli

ed Public Policy/Research Award, International Communication Association, 2012

.




National Associate, National Research Council of the National Academies, 2011

Fellow, American Association for the Advancement of Science
Fellow, International Communication Association and Distinguished Scholar, National Communication Association. Inaugual Fellow of the Fred Rogers Center (2009-2010)
Recent Grants and Funding
National Science Foundation funding for Children's Digital Media Center (2001-2011)
Courses
Children's Culture

Media and Children
Introduction to Media