D. Soyini Madison
Professor Emeritus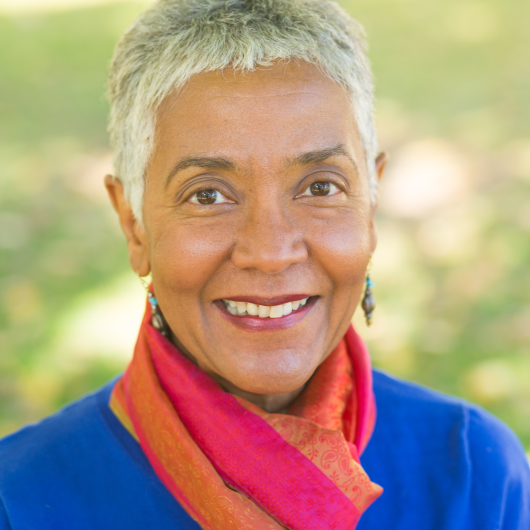 D. Soyini Madison (PhD 1989, Northwestern University) is professor emeritus. Professor Madison lived and worked in Ghana, as a Senior Fulbright Scholar conducting field research on the interconnections between traditional religion, political economy, and indigenous performance tactics.
Recent Publications
Madison, D. Soyini. Acts of Activism: Human Rights as Radical Performance (Cambridge University Press 2010)
Madison, D. Soyini. Critical Ethnography: Methods, Ethics, and Performance. (Sage 2005)
Madison, D. Soyini and Judith Hamera (eds.). The Sage Handbook of Performance Studies. (Sage 2006). Co-edited with Judith Hamera.
Madison, D. Soyini (ed.). The Woman That I Am: The Literature and Culture of Contemporary Women of Color. (St. Martin's 1995)
Recent Grants and Funding
Rockefeller Foundation Fellowship in Belagio, Italy (2003) for current book project, Acts of Activism: Human Rights and Radical Performance, based on fieldwork in Ghana.
Awards and Honors
Numerous teaching awards, including the Tanner University Award at Chapel Hill for "Outstanding and Inspirational Teaching."
Performance Projects
Adaptation and direction of ethnographic work for performance:
I Have My Story to Tell, a performance reflecting the oral histories of University of Carolina laborers and service workers.
Mandela, the Land, and the People, a performance based on the life and work of Nelson Mandela.
Is It a Human Being or A Girl?, a performance ethnography on traditional religion, modernity, and political economy in Ghana.
Water Rites, a multi-media performance on the struggle for clean and accessible water as a human right.
Courses
PERF_ST 327-0 Field Methods in Performance Studies
PERF_ST 330-0 Topics: Radical Performance and Human Rights
PERF_ST 330-0 Topics: Literature and Performance of Women of Color
PERF_ST 410-0 Studies in Performance
PERF_ST 515-0 Seminar: Performance and Pedagogy
PERF_ST 515-0 Seminar: Postcolonial Theory
PERF_ST 515-0 Seminar: Critical/Performance Ethnography