Christina C Nguyen
(She/Her/Hers)
Assistant Professor of Instruction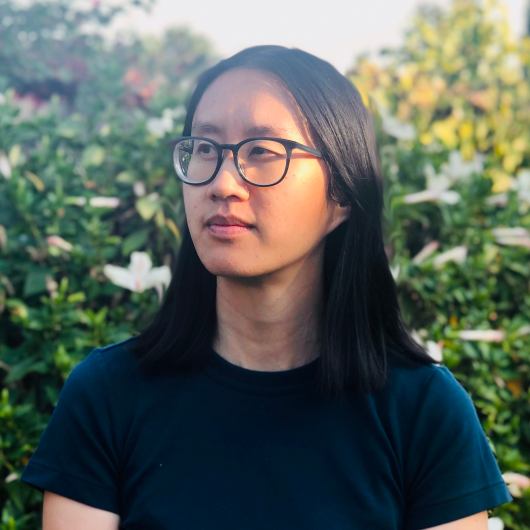 Christina C Nguyen (she/her/hers) is a filmmaker and expanded cinema artist exploring the periphery of human perception and experience. Her interest in systems results in the use of specific forms and structures to interface between the digital and analog methods of data and vision. Her films are distributed by Canyon Cinema.

She has worked in production and post-production sound in experimental cinema and documentary for over a decade. Films featuring her sound work have screened at Berlinale, Viennale, International Film Festival Rotterdam, International Short Film Festival Oberhausen, New York Film Festival, Sundance Film Festival, San Sebastian Film Festival, among others.

She is from San Francisco, California and earned her MFA in Film/Video at the California Institute of the Arts.