Barbara J. O'Keefe
Emeritus Professor of Communication Studies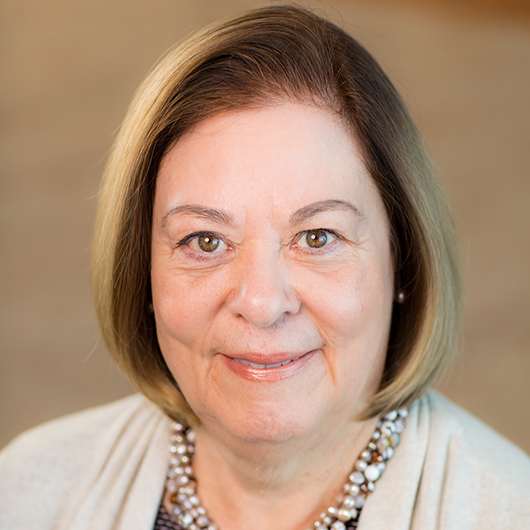 Barbara J. O'Keefe is Professor of Communication Studies and former Dean (2000-2020) of the School of Communication at Northwestern University. She earned her A.B., A. M., and Ph.D. in Speech Communication at the University of Illinois, Urbana-Champaign. She held faculty positions at Wayne State University, Pennsylvania State University, the University of Illinois, Urbana-Champaign, and the University of Michigan before joining the faculty at Northwestern.
Dr. O'Keefe's work is highly interdisciplinary. Prior to coming to Northwestern, she served as Director of the University of Michigan Media Union, a center for interdisciplinary study and application of emerging digital media. She has edited two books and authored over 60 technical publications, including contributed chapters in books, articles, or reviews in archive journals, and chapters in refereed conference proceedings. Much of this work is focused on developing and applying systems for content analysis of communication in studies of life-span communication development. She has also had a long-term interest in the application of interactive computing to support cooperative work and learning. She was a co-PI on Project CITY, a project funded by the NSF for 3 years to study human-centered design of collaboration technology to support sustainable management of civil infrastructure in a public works department. She has been involved in several additional studies of the use of interactive computing to support scientific and engineering teams. She has also studied and developed computer-based tools to support instruction and learning in communication and engineering education.
Her work at the University of Michigan Media Union involved (1) development of an enterprise-wide learning technology infrastructure to allow faculty to use the web more effectively in their teaching; (2) management of the advanced technology facilities of the Media Union, including high-performance computing and networking, visualization and virtual reality technologies, and digital media production and post-production facilities; and (3) nurturing cross-disciplinary teams involved in applications of leading-edge technologies across the disciplines. She is currently part of a multi-institutional team, funded by the National Science Foundation, that is working to organize the available knowledge about interactive media for children and collaborating with industry partners to improve children's access to high-quality media.
She has served as a reviewer for Journal of Communication, Human Communication Research, Communication Research, Communication Monographs, Quarterly Journal of Speech, Language and Social Psychology, Research on Language and Social Interaction, International Journal of Systems, Man, and Cybernetics, Communication Theory, and other leading journals.